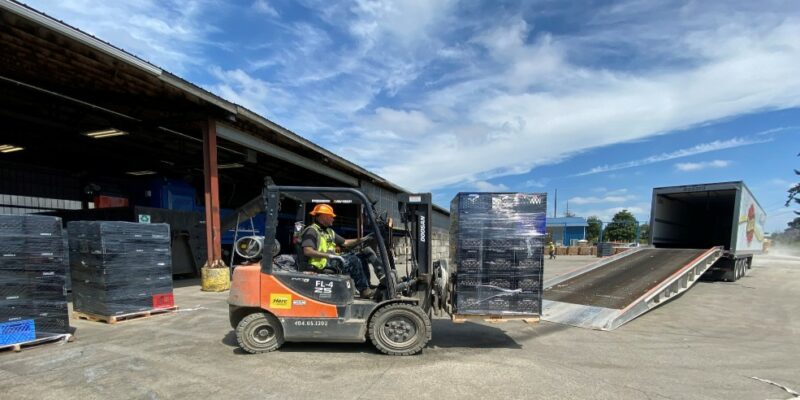 This is True Innovation!
According to the Environmental Protection Agency, nearly 40% of all packaged food waste ends up in a landfill. While we know that a percentage of that comes from residential waste, a large percentage comes from commercial waste. And we also know that food waste in landfills creates an enormous amount of methane – a significant contributor to global warming.
With our state-of-the-art, high-tech Tiger Depack machine, we're able to take entire pallets of packaged foods (human and pet consumption), separate the materials such as cardboard, plastic and metal from the food or beverage, and recycle each element into different products.
Keeping Your Food Waste Out of the Landfill
We Help You Manage Your Food Waste
Do you have pallets of food products that have been recalled, spoiled in transit, aged out, or due to regulations cannot be donated. It's a labor intensive job to have your crew manually depack it and recycle everything into the appropriate recycle bin. Working together, we'll determine how best to transport your products from your site to our facility – whether it's pre-packaged food or organic waste. Let us be your recycling partner.
Intrigued by how you could take full advantage of this high-tech recycling? Contact us to schedule a complementary Waste Audit to evaluate your needs.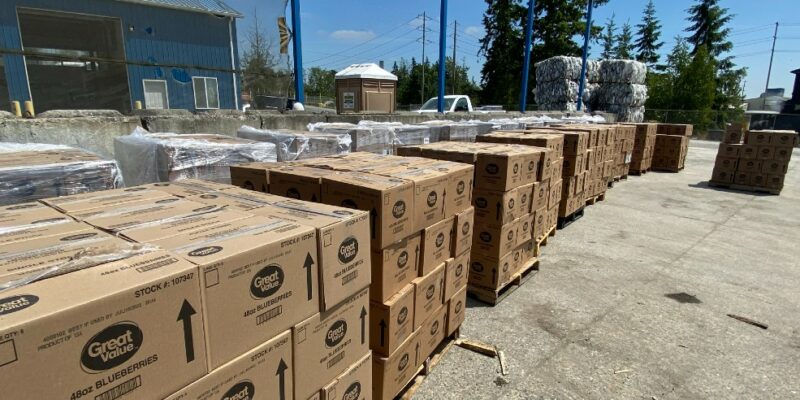 Here's What Happens When We Receive Your Pallets
We load your entire lot of packaged and palleted materials into our depackaging machine which uses a high tech separation system to divide out the food materials into an organic waste holding tank and the other materials like plastics, cardboards, paper and metals (NO GLASS ALLOWED) is dried and separated out as well.
The organic waste from the food or beverage can then be processed through our anaerobic digester partners here in Washington state, or sent to our Skagit Soils composting partner where we make our highly sought after landscape mulches.
The inorganic materials – cardboard and plastics – are sent back into the supply chain to be repurposed into a wide variety of products.
Watch Our Depacker In Action
Did you know that our Tiger Depack machine can process eight to 10 tons of food waste an hour? We handle all types of food waste (human and pet) – packaged or unpackaged – from seafood plants to grocery stores and warehouses, and from ports to farms. We save you time and money, and together we're partnering to recycle far more food waste rather than filling up the landfill.